Restore Your Oral Health With Gum Disease Treatment
Don't mess around with gum disease. Left untreated, it can send your oral health on a downward spiral and lead to tooth loss. My Dentist in Plano can help, however. Dr. Dickson and our team take Plano gum disease treatment seriously because we want all of our patients to enjoy the best smile possible. Our skilled care can help you:
Stop gum disease and protect you against smile damage.
Avoid tooth loss caused by uncontrolled gum disease.
Smile with more confidence knowing that your gums and teeth look attractive.
Improve the quality of your breath and avoid embarrassing social interactions.
Get your gums back into shape! Call us today to schedule an exam. We're located at 6545 Preston Road, Ste. 100 – across the road from Camden Legacy Park Apartments.
Renew Your Smile With Expert Gum Disease Therapy
Gum disease progresses through stages. Bacteria in your mouth feed on sugar and create plaque that clings to your teeth and gums. Over time, plaque can become tartar and eventually form pockets of infection below the gumline. Symptoms of gum disease include bright red and tender gums, although you can have early-stage gum disease without any visible signs.
That's why it's so important to visit My Dentist in Plano at least twice a year for a dental exam and teeth cleaning. Regular checkups help us catch and treat gum disease early on for best results. If you need treatment for gum disease, your care could include any or all of these therapies:
Local Antibiotic Treatment – We'll administer antibiotic medication to your gums, usually in the form of a special mouthwash. It will eliminate harmful bacteria so your gums can begin to heal.
Scaling & Root Planing – This treatment is also referred to as "deep cleaning." Using precision tools and a gentle touch, we'll remove built-up tartar and bacteria from your teeth and roots, then smooth the roots to help prevent reinfection.
Laser Pocket Decontamination – A special low-power dental laser targets pockets of bacteria, killing germs and sealing your gums without any incisions or stitches.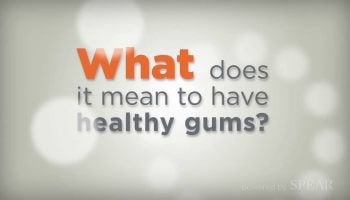 Don't risk your precious smile! Call us today at 972-737-7039 to set up an appointment for gum disease treatment in Plano.
Reviews
"Dr. Dickson and his staff are amazing. I want to recognize Lilly and Rachel for their professional assistance with my dental surgery yesterday."
- J.W. /
Google /
Dec 10, 2020
"The staff and Dr. Dickson give impeccable service. They are honest and caring and make you feel comfortable. I'm frightened of the dentist's chair. I'm the woman that crys just for a chat in the chair. I don't think I'll be scared any longer, after a recent oral surgery there. I've got more treatment to go, but know they'll make me comfortable and ensure that pain doesn't have to be part of the dental experience."
- M.B. /
Google /
Dec 10, 2020
"Dr Dickson and his team are the best!"
- L.A. /
Google /
Nov 06, 2020
"Great professional service, works with the patient and has most modern techniques. I cannot say enough about how happy I am with Dr. Dickson, Rachel, Lynn, Susie and all the staff at My Dentist in Plano. I have always received exceptional care with outstanding results. I trust them completely and they never disappoint"
- J.H. /
Google /
Nov 06, 2020
"Tuesday, Oct. 20, 2020, was the first time our 4 year old has been to the dentist.  Dr. Dickson and his staff made her feel so comfortable and relaxed that she held her mouth open even when they weren't cleaning her teeth.  To top it off she has some cavities and she's begging to go back so Dr. Darren can get her "cavity bugs".  The icing on the cake was the way Dr. Darren explained what cavities are, how we get them, and most importantly how we can prevent them.  Since coming home from the visit with Dr. Darren our sugar craving 4 year old has avoided the coveted fruity pebbles and has opted for fruit for the win!  Many thanks to Dr. Dickson and his amazing staff!!  Looking forward to seeing you soon to fix the "cavity bugs"!  Our whole family (Mom, Dad, 11yo and 4yo) appreciate that we can all be seen together under one roof!"
- R.M. /
Yelp /
Oct 23, 2020
Previous
Next
Related Procedures
Related Posts