The Place For Sleep Dentistry In Plano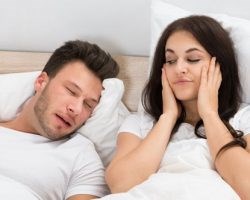 You know that Dr. Dickson is the one dentist you can trust your smile to in this part of Texas, but today we'd like to share a few reasons why you should also plan to visit My Dentist in Plano to find solutions for your sleep apnea issues before the summer ends! Keep reading, and then give us a call us today to get started with your sleep dentistry appointment.
Reason 1 – To Save Your Life!
Whether you realize it or not, sleep apnea involves more than just aggressive snoring. While loud, chronic snoring can interfere with your sleep, your partner's sleep, and go on to disrupt your household overall, that's only the beginning of the havoc this destructive disorder can wreak, if not addressed sooner than later.
You will also likely be facing:
Fatigue
Headaches
Sore Throat
Poor concentration
Decreased libido
Irritability
Memory problems
You can see why sleep apnea would be such a debilitating condition if left undiagnosed and/or untreated. But wait, it gets worse! Sleep apnea is also dangerous to your overall well-being, with studies linking it to hypertension, heart disease, and even stroke. In some cases, sleep apnea even seems to have contributed to an early death (look up Reggie White or Jerry Garcia for famous examples). The takeaway is that your brain and the rest of your body needs to get adequate rest to function properly, so for a long and happy duration of your life, plan to visit us soon to find some answers.
Reason 2 – To Save Your Bank Account!
Medical issues seldom seem to just go away on their own. Plus, such problems tend to get more costly to take care of the longer you prolong treatment. That's just the way it goes. Still, we can make it easier on your wallet to get started with us, regardless of how long your sleep apnea nightmare has been going on. When you do decide to visit My Dentist in Plano for a sleep apnea assessment, our team will put you through a comprehensive evaluation, professional diagnosis, and implement a safe and effective treatment plan for the future.
Here's what we usually come up with: a custom-made oral appliance. This type of device has proven to be successful and comfortable for many of our sleep apnea patients. It is also cost-effective compared to other options that are currently on the market. Unlike with a CPAP machine, there's no mask to wear over your face, no awkward hose, and no machine to operate while you slumber.
The other thing that could save you money in all of this is our cone beam CT scanner. This high-tech gadget gives us an accurate look at your airways, and using it is normally covered by many medical insurance plans. Even better, if your evaluation and diagnosis are supported by our use of a CT scan, your medical insurance may even cover a portion of the cost of that customized oral appliance.
If you still need more help making your sleep apnea treatment affordable, be sure to ask us about our special financing options, including CareCredit, GreenSky, and our own in-house discount plan that includes full coverage of preventive dental treatments, too.
This Is Your Wake Up Call!
We hope you have been inspired to get some well-deserved rest. We'll use advanced diagnostics and customized solutions to improve your sleep and your quality of life moving forward. Call our Plano, TX dental office today or fill out our online form to request an appointment for snoring and sleep apnea treatment.