The Keto Diet and Your Oral Health in Plano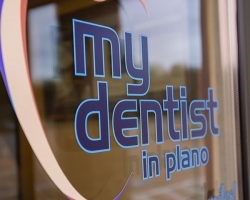 At My Dentist in Plano, we know that nutrional advice is often welcomed by our patients looking to boost their oral health. As such, today we are going to explore the ketogenic diet. Commonly referred to as the Keto Diet, this is a high-fat, low-carb diet that has been used for various health-related purposes for more than a century. But it became best-known and widely popular as a weight loss and better health-promoting diet in the last decade.
While research continues to be done on the keto diet and its long-term effects on the body, numerous studies have already shown promising results. Proven benefits of the keto diet include:
Reduced appetite
Increased weight loss
Increased levels of HDL cholesterol
Reduced blood sugar and insulin levels
Helps some individuals lower their blood pressure
Helps combat metabolic syndrome
Improved LDL cholesterol levels
But what about its effect on your teeth? How does the keto diet affect your oral health? Let's find out! Keep reading, and then contact us online or call us today to request your next preventive dental appointment in Plano, TX.
Side Effects of the Keto Diet
When you first start the keto diet, as your body adjusts you will experience some changes. Some of the known side effects of the keto diet include:
Muscles aches
Bad breath
Headaches
Diarrhea
Nausea
Fatigue
Constipation
Increased thirst
For many people, these side effects go away after the body adjusts to the new diet. But if the above symptoms persist, it could be a sign that the keto diet isn't right for you.
Is the Keto Diet Good for Your Teeth?
Despite the many known negative side effects of the keto diet, there are numerous benefits that go along with it as well. When it comes to your oral health, the keto diet has been shown to have positive effects.
When a person follows the keto diet, they dramatically decrease their consumption of sugar and carbohydrates. Both are known to have a negative impact on oral health because the bacteria that feed off them produce acid and plaque that harm your teeth. Acid and plaque produced by sugar and carbohydrates lead to cavities and tooth decay.
The more sugar and carbohydrates you eliminate from your diet, the less of a chance you have of developing periodontitis or gum inflammation.
Keto Diet and Bad Breath
As mentioned earlier, bad breath is a known side effect of the keto diet. Bad breath caused by this popular diet is so common, it is referred to as "keto breath." There are many theories as to what causes the stench. To maintain fresh breath and combat this known side effect, consider the following:
Encourage saliva production by chewing sugar-free gum
Sip water throughout the day
Brush, floss, and rinse with mouthwash after every meal
Drink water with lemon juice, cinnamon, mint, fennel, or cloves
To Maintain A Healthy Smile, Call Us Today
In addition to practicing good oral hygiene on a regular basis, it's important to maintain regular checkups with your dentist. Call My Dentist in Plano today to schedule your next cleaning. During your visit, we can discuss the impact your diet and lifestyle have on your oral health and provide additional assistance if needed.