Save More Than Your Smile With Invisible Braces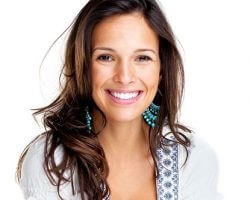 If you are ready to make a move toward the straight smile you desire, you have landed in just the right place because we can help you take your problematic teeth exactly where you'll need them to go for that to happen. Don't worry, we know full well that the healthier, more gorgeous grin you'll end up with can be hard to keep in mind when thinking about how the treatment process would make you look with traditional metallic braces prominently on display. If you work around a lot of people, or are still in school, the very idea of all that added attention on your already-embarrassing teeth can be hard to handle. But that concern won't apply to you because the team here at My Dentist In Plano can make your transformation unfold discreetly with our innovative ceramic-style invisible braces.
This invisible braces program is an alternative orthodontic treatment that doubles as a cosmetic dentistry solution since it helps to maximize your appearance as well as your level of oral health. Plus, we are confident that taking this step now will help you to sidestep more costly issues in the future.
As it happens, right now is the perfect time to come see Dr. Dickson about this since you can still take advantage of our Free Orthodontic Consultation (which is applicable for either our special "invisible" ceramic braces or our Invisalign clear aligners) that will allow you to save $120 right off the bat.
On top of that, we have an incentivised referral program in place that can really help reduce your expenses. The more folks you refer, the more chance you'll have to save! Here's what that looks like: each new patient you send us that decides to move forward with treatment counts as one entry for you in our special drawing. At the end of the promotion (07.01.2019), the lucky winner will get a $500 credit towards any treatment of their own. So, definitely plan to come see us, and tell all your friends to also!
Check out the video clip below to hear Dr. Dickson talk about our ceramic-style invisible braces and the other possible orthodontic treatments we can offer you.
Then be sure to follow up with us regarding our special summer orthodontic promotion by calling My Dentist in Plano, TX today or filling out our online form to schedule your FREE consultation appointment. If you are a student or a teacher, there couldn't be a better time than summer vacation to begin this safe, effective, and totally discreet process!