How Can Misshapen Teeth Be Improved?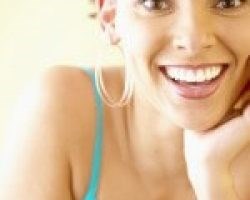 If your teeth are unevenly shaped, they can make your smile asymmetrical, detracting from your appearance. With appropriate aesthetic treatment, our cosmetic dentist can give your misshapen teeth a better look, improving your smile and increasing your self-confidence.
Causes of Misshapen Teeth
Usually, misshapen teeth occur due to genetic factors or abnormal growth during the tooth's development. This can lead a tooth to be significantly smaller than the rest of your teeth. Abnormal growth can also cause a tooth to be shaped very differently from the surrounding teeth. Either way, the overall effect is an uneven, asymmetrical look.
A tooth can also appear misshapen due to damage such as chips and cracks. Misaligned teeth can also make your smile look out of balance. A cosmetic dentist can recommend treatment for all of these conditions, helping you achieve the perfect look with the perfect smile.
Treatment for Misshapen
Teeth One highly effective treatment for misshapen or slightly misaligned teeth is veneers. Veneers are thin shells of porcelain that are affixed to the front of your teeth to cover any flaws or damage. They can also be shaped to match the surrounding teeth, making your teeth look more symmetrical. Veneers are easy to apply and last for many years if they are properly cared for.
If your teeth are more severely misaligned, Invisalign might prove to be a more effective option. Invisalign uses clear plastic trays to shift your teeth gradually into the proper position. The effect is much like that of traditional braces, but without having anything permanently affixed to your teeth, and without the wires and bands commonly associated with orthodontic procedures. With Invisalign, you can easily and comfortably undergo orthodontic treatment and even remove your trays from time to time for special occasions.
If you have misshapen teeth or feel that your smile is asymmetrical or unattractive in any way, please contact My Dentist in Plano. We will work with you to determine the best treatment to help you achieve the smile you've always dreamed of.