Dental Insurance: Use It Or Lose It!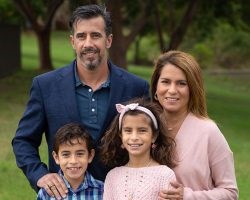 Coming to see Dr. Dickson every six months (at least) for a preventive cleaning and exam will make it easy for you to maintain a healthy mouth and a great-looking smile through every stage of life. And since we are more than three-quarters of the way through the year now, this is the perfect time to set up your next dental checkup appointment at our Plano, TX dentist's office.
At our practice, your dental cleanings and exams will be more extensive than what you may have become accustomed to elsewhere. That's because, when you switch to My Dentist in Plano, we can use the latest dental technologies to perform a thorough dental exam, which will include an oral cancer screening, a medical history review, a hard and soft tissue analysis, and a sleep apnea screening. Plus, we'll always take our time to carefully inspect areas where tooth decay or gum disease could be lurking, and you'll leave here feeling extra fresh from our modern cleaning and polishing techniques.
The best part is that, if you currently have dental insurance, there's a good chance that two of these preventive dentistry visits are part of your annual benefits. But, unfortunately, such benefits seldom roll over from year to year, making this one of those "use it or lose it" situations. Although you are likely paying toward these crucial office appointments out of every paycheck, if you don't get here before the calendar year is over, you simply miss out on a smile-saving opportunity that is owed to you.
For more details about the way dental insurance typically works in the United States, check out today's video clip from our friends at the American Dental Association. Then, call My Dentist in Plano today or fill out our online form to schedule an easy preventive dentistry appointment with Dr. Dickson.