A Clear Aligners Program For You In Plano, TX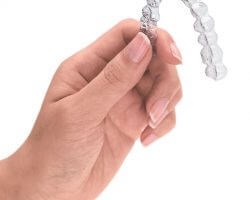 At our dentist's office in Plano, we have seen firsthand how orthodontic improvements can carry over into just about every other aspect of life. That's why our leader, Dr. Darren Dickson, is pleased to be able to help you transform your crooked, crowded, or gapped teeth with the forward-looking clear aligners solution known as Invisalign. In fact, we're so excited about it that right now we're offering:
A Free Orthodontic Consultation ($120.00 savings)
A Special Referral Program: Each new patient you send us that ends up moving forward with treatment counts as one entry. At the end of the promotion, a drawing will be held, and the winner gets $500 credit towards any treatment.
Check out today's video clip to see what Invisalign clear aligners can do for you, and then be sure to call My Dentist in Plano, TX today or fill out our online form to schedule an easy consultation appointment. Remember, summer is an ideal time for students and teachers to begin such a transformative journey!